Shamanic Retreats, spiritual teachings at the centre of the conscious dream in the Mexico desert
The centre of the conscious dream in the Mexico desert in the wirrikuta pilgrimage route has been giving shamanic retreats, mindfulness trainings and Toltec teachings since 2000.
Our Mexico desert spiritual experience is a chance to let go of the internet, the mobile phone and the congested schedule to give the mind, body and soul the gift of time and space.
Linking Toltec teachings with universal shamanism and Buddhism, we attempt to make a creative space that is useful for employers and employees, professionals, healers, artists alike.
This Mexico desert retreat gives you the chance to clarify your mind and find a clear vision. You have sunny mountain views all around you, and you can walk in any direction you choose.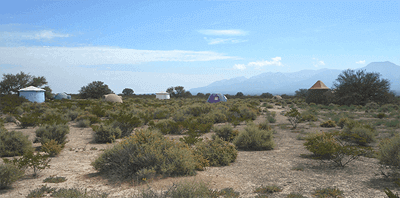 You would learn how to be more conscious in the dream of your life, how to relate to different natural energies around you, release emotional and psychological baggage, develop healing skills for yourself and others, and renew your creative fire.
You can see the centre for yourself in this video. It gives the story of how it came about, and how this desert retreat is indeed a dream that is conscious.
Centre of the conscious dream – shamanic training courses, creativity and conscious dreaming in Mexico, Europe, America, Bolivia and Australia.