Shamanic Retreats, spiritual teachings at the centre of the conscious dream in the Mexico desert
You are invited to book a shamanic retreat in Mexico and online at The Centre of the Conscious dream. It was founded in 2000 and It is at the end of the Wirrikuta pilgrimage route in the desert of San Luis Potosi, Mexico. We offer two or three-week shamanic retreats that bring together Toltec, world shamanic, Buddhist and other world spiritual traditions. The retreats offer a chance to make space for your mind, your body, your heart, and your soul. The practical intuitive experiences can be applied to the worlds of healing, spirituality, work, creativity and personal development. If wanted, the retreats are given as part of ongoing training.
The centre was built to make space. Space for the mind, space for the heart, space to dream. We are on a high plane and there are expansive mountain views in all directions. Many of the teachings are outside in the desert where you can walk freely in any direction. The biggest teachers here are the mountain, the earth, the sun and the sky. At night the stars teach. It is our quest to help you connect with the big teachers, to develop your creative vision, your healing skills, and your clarity.
View our Welcome Video
All of the buildings are made of adobe. The dreaming domes are designed for the teachings that can take place in your sleep.
The earth embraces you and teaches you through your dreams. Here Is a video of the centre.
Shamanic online training courses, creativity and conscious dreaming (Online courses available)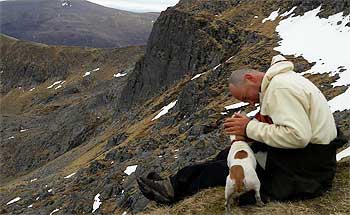 If you learn how to be more conscious in the dream of your life, how to relate to different natural energies around you, release emotional and psychological baggage, develop healing skills for yourself and others, and renew your creative fire then sign up to ou online shamanic courses.
We also offer shorter events in Europe, the United States and Mexico as well as journeys to Bolivia. Circles of 12 are presently active in the U.K. Lithuania, Spain, Mexico and Colorado.
Our Current available Online Shamanic Training Courses are:
The Working Shaman Online Internet Course: Toltec and World Spiritual Resolutions to Everyday Problems.View Course Details
The Path of the Conscious Dreamer: The Working Shaman. View Course Details
---
Centre of the conscious dream – shamanic training courses, creativity and conscious dreaming in Mexico, Europe, America, Bolivia and Australia.